About Us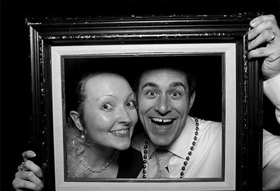 Tasty CMS has two very distinct sides—the technical and the personal. On the technical side, it's the emphasis of being able to quickly and easily edit or update your website, through our CMS, that sets us apart. Rather than using systems cluttered with unnecessary features, we created our own system; one that focuses on bringing professional quality websites to those with limited budgets.

On the personal side, Tasty CMS is all about customer service and guidance. Chances are, that while you want to have total control of your website, you may not know where to start. That's where we come in. We'll meet with you face-to-face and give you a demo of how Tasty CMS works. We'll listen to your ideas, your concerns and your business goals. Then, we'll help you build a site that's both aesthetically pleasing and functional.

If you need to incorporate social media into your website, we can help you do that.

If you need to boost your search engine optimization (SEO), we can help you do that, too!

To us, it's not just about building cool websites. We want to help you build a relationship through communication—the key to any long-term success. (Being a husband and wife team, we like to think we know a thing or two about communicating.)
Meet the people behind Tasty CMS: Amy and Ed Knittel

About Amy
Amy has always had a way with people. Her friendly personality and compassion make her the perfect choice to be the face for Tasty CMS. In 2004, she graduated with honors from Columbia College Chicago with a BA in Photography. Upon graduating, Amy worked in the medical industry as an ophthalmic photographer before deciding to join her husband on the entrepreneurial adventure that has now become Tasty CMS. Additionally, Amy's experience in finance and customer service allow her to proactively manage the day-to-day operations of the business. With an eye for design and all things pretty, Amy is not just a project and business manager, she can help you create a website that matches up with your vision.

About Ed
Ed has never been one to sit still. He's always looking for new ways to challenge himself technically, with little projects here and there. Tasty CMS was one of those little projects that turned into something much bigger. It all started when Ed was attending Carnegie Mellon University for Communication Design. While there, he taught himself HTML and picked up coding as a side project to fill his time spent out of the design studio. By senior year, he was teaching a course, which he created, to fellow designers on how to build an online portfolio. Since graduating from CMU, Ed has worked for various companies providing expertise in information design, web development and database integration. Ed's past technical and teaching experience means he can answer your questions in a way that everyone, not just web developers, can understand.

The beauty of our relationship was in its start. I didn't know I needed them and then Amy appeared in my life. She simply and clearly answered a question I had at a Crave Chat. But later she so very graciously and kindly provided a fuller response after she took it upon herself to evaluate my site. I was amazed by the genuine concern she showed for me and her generous sharing of expertise. From that very first email I knew she wanted to help not sell. She taught me about what Tasty CMS could do for me yet always gave me the space to make my own decisions.

When I was ready to call upon Amy and Ed for a proposal they again very precisely detailed the efforts that would be required at their end and the cost it would take to do it. I found the proposal to be very fairly priced for the efforts required making it possible for me to come on board with Tasty CMS. Throughout the process of conversion they held our hands and gave us the education we needed to continue to make the right decisions. The entire process was seamless. Our site is up and running with Tasty CMS now and it has never looked or functioned better. We have drop-down menus, easy site navigation and a better overall experience for our users not to mention a much improved backend operation. We are now in charge of our own world. We have complete control of our site and can constantly keep it fresh. I can't thank them enough. And now I have two new friends!
---