Featured Project: Website Design & Development
Posted on Thursday, November 3, 2011 at 5:00 PM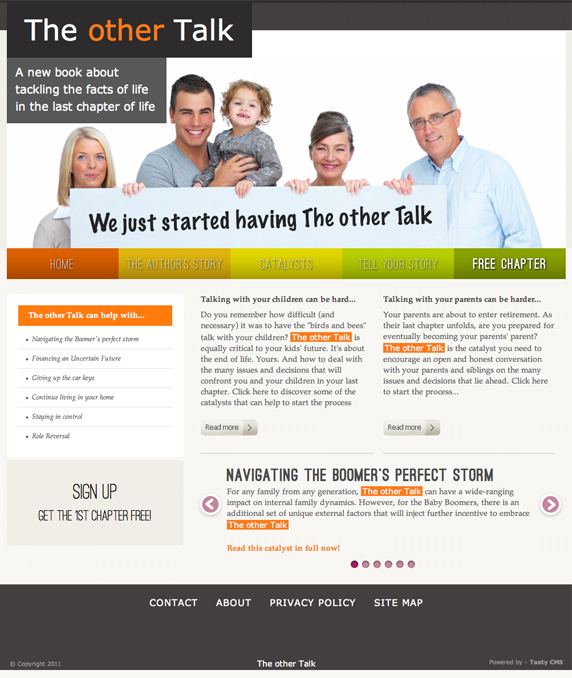 Author Tim Prosch recently approached us for a website design and development project for The other Talk.
Because the homepage required teasers for the 6 catalyst stories, we implemented a text slide show which can be navigated by the users clicking on the arrow buttons. We also designed a nice bold hover affect when users place their mouse over certain Call to Action boxes such as the "Sign Up Get the 1st Chapter Free!" button on the homepage. Tim wanted the book title "The other Talk" to always stand out in the text area so we added a special class to a feature in the CMS text editor. This way as pages are added to the website, our client has the ability to make the title stand out without having to contact us for this special request.
The website design has a simplistic modern feel to it that we just love. We invite you to visit their website, take a look around and tell us what you think!
« Previous PostA Quick intro to Meta Keywords, Meta Description and the Title Tag Next Post »The Insanely Great History of Apple
---