Blog
From time to time we'll be posting articles and other information that we find interesting and that we think many of our visitors such as yourself might find beneficial.
Tuesday, June 10, 2014
Have you ever been viewing a website and wished the text could be a little bit larger? Or maybe you wished you could zoom in a little closer to an image?
In any web browser, hit the following 2 keys to zoom in or zoom out of the screen:
Zoom In
On a Mac, press Command + (plus)
On a PC, press the Windows logo key + (plus)
Zoom Out
On a Mac, press Command - (minus)
On a PC, press the Windows logo key - (minus)
Reset to Original Size
On a Mac, press Command 0 (zero)
On a PC, press the Windows logo key 0 (zero)
These shortcut keys will work in Chrome, Safari and Firefox.
Tuesday, January 14, 2014
Today's An A List Apart article titled Writing is Thinking describes the struggle that many of us have with writing - whether it's an essay or content for our websites. Author Sally Kerrigan gets right to the point:
Writing is intimidating. There's this expectation of artful precision, mercurial grammatical rules, and the weird angst that comes with writing for other people. You start with a tidy nugget of an idea, but as you try to string it into language, it feels more like you're pulling out your own intestines.
Good writing is like a good conversation. And while chatting with someone can be fun, it often fails to get to the point and it can feel like rambling.
You want to be a friend to your readers here, in the sense that you want to respect their time and attention. Except in rare literary circles, there's no good reason to make your readers work hard just to understand what you're trying to say.
The entire article is worth the read as it provides an excellent way of approaching writing as an exercise that over time gets easier and better.
Friday, March 29, 2013
It looks like Disqus added a new feature called "Discovery". This feature will pull in either external links to your Disqus comments area or pull in links to other pages of your website.
The Discovery box is our latest discovery feature in Disqus. It is a native place for users to find new discussions, stories and other content on your site and from other sites across the web.
You can read "Introducing Promoted Discovery and F.A.Q." here.
You cannot control the links that Disqus pulls in. If you are not interested in having links to third party websites in your Disqus comments area, you will need to deactivate this feature by logging into your Disqus Account and then following these steps:
Login to your account
In the upper right hand corner, click on the Admin tab
Click on Settings
Click on the Discovery Tab
Select "Just comments"
Scroll down to the bottom and click the "Save" button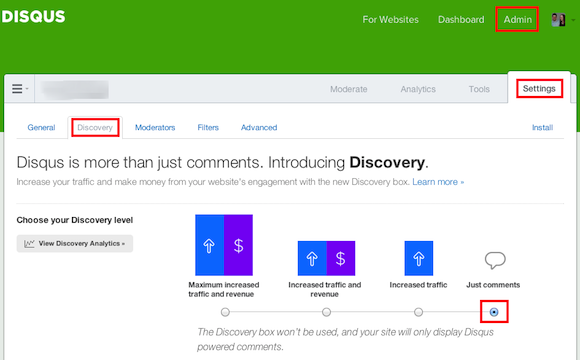 Wednesday, December 19, 2012
It's less than a week before Christmas so I thought it would be fun to put together a list of some of our favorite holiday songs.
What are some of your favorite albums that help put you into the holiday spirit?
Preview the melodies by clicking on the links below
Thursday, October 25, 2012

Did you know that when you name files for the web that you should follow a slightly different formula then when you name files for your computer?
When preparing documents or photos to upload to your website, the best way to name your files is to make sure that you do not have any spaces in the file name. The reason for this is because if you have spaces in your file name, then the URL string to your directory becomes very messy. Instead of using a space to separate the words, you should use an underscore ( _ ) or a dash ( - ) .
File Naming Examples For the Web - Right & Wrong Way
If you upload a document to your website and replace the spaces with underscores in the file name, example "the_name_of_my_file.pdf", the URL string would look like the first example below. But if you upload a file to your website with spaces in the name, example "the name of my file.pdf", the URL string would look like the second example below.
http://tastycms.com/file/the_name_of_my_file.pdf
http://tastycms.com/file/the%20name%20of%20my%20file.pdf
It's important that the URL string is clean and easy to read. This especially comes in handy when you make files such as brochures and information packets available for download on your website. What if you wanted to email the link directly to someone? Based on the 2 examples listed above, the first URL string reads better and is clearer.
Please note that the file name should be all lower case letters. Additionally, the file name should be a short description containing key words of the file.
If you are going to submit your URL for tracking purposes, it is best to make sure that the URL is clean and friendly before you start this process.
Recap of the Best Practices for Naming Files on the Web
No spaces in the file name
No symbols or special characters
Letters should be all lowercase
File name should be a short description containing the key words of the file
Tuesday, July 3, 2012
If you're starting a new business, or even if you've been around for awhile, it's important to work on your website's Search Engine Optimization (SEO). Maile Ohye, a Developer Programs Tech Lead for Google's Search and Webmaster Tools Team, just released a video discussing some of the key initiatives that any business, not just a startup, should consider.
The video covers many topics in just 10 minutes but some of the key take aways are:
If you're looking to rank high in a few keywords, try to keep your website under 50 pages so you can remain focused
What are 301 Redirects and when should you use them
Using Google's Webmaster Tools for SEO
Following Webmaster Guidelines
Directing your audience with useful Call to Actions
Best Practices
One thing that was really great to hear Maile say is to avoid shady so-called SEO Experts.
"If they guarantee any rankings it is too good to be true."
We always tell our friends and clients to avoid hiring a SEO expert unless they come highly recommended from a friend or colleague.
SEO for startups in under 10 minutes
---